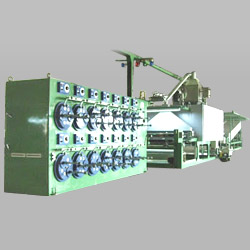 Detail Information
Description :
1. KON-HO KH-HE/HC type enamelling system is purposely designed to be most suited for small-quantity production or enamel coated super-fone wires. with its excellent fild-proven performance and hignificant energy saving benefit, this completly new model has now been highly praised by a group of foreseers who had made their adquate selection several years before.
2. The construction of the oven body has been properly designed for efficiently utilizing the latent heat of high temperature gas which is generated by oxidizing combustion, a induced reaction with the aid of the platinum group catalyst provided in the exhaust gas hood.The fesdh air supplied by blower, before to be fed into the enamelling oven, is heated by the high efficiency heat exchanger which is incorporated ib the hood.
Specification :
Main technical order:
1. Scale of wire radius: ¢0.70-¢1.2mm.
2. Weight of drawn wire: PT25-PT35-PT60.
3. Speed of lathe: 55m/min.
4. Device of drawn wire: single-exis moment drawn wire.
5. Number of products: 20wires /24sires.
6. Waste gas disposal: hot blast circulation high-speed use.
7. Number of painting courses: 7 times /8 times.
8. Steaming system: use of remaining way.
9. Way of painting: roller mold.
10. Total power: 130KW.
11. Wire-pulling way: no.